transbuccal trochar instrumentation
Product Detail
Product Tags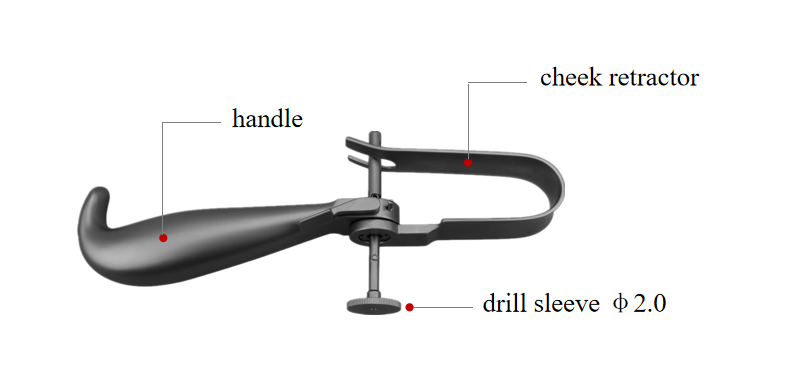 specialized drill bit 1.6*12*95mm
Indication:
• Mandibular angle and ramus fracture without skin wound.
• REMARK:
Request incision operation in submaxillaris regions and postzone for mandibular angle and ramus comminuted fracture.
Features & Benefits:
• because the position of mandibular angle and ramus fracture is special, it is hard to get expected treatment only with intraoral incision but need additional incision on cheek. Transbuccal instrument will only make smal-incision surgery on cheek. No injury of facial nerve, little scar, affect no masticatory function.
---
Previous:
maxillofacial trauma 2.4 locking screw
Next:
suture anchor II
---