anatomical titanium mesh-2D round hole
Product Detail
Product Tags
Material: medical pure titanium
Product specification
| | |
| --- | --- |
| Item No. | Specification |
| 12.09.0310.060080 | 60x80mm |
| 12.09.0310.090090 | 90x90mm |
| 12.09.0310.100100 | 100x100mm |
| 12.09.0310.100120 | 100x120mm |
| 12.09.0310.120120 | 120x120mm |
| 12.09.0310.120150 | 120x150mm |
| 12.09.0310.150150 | 150x150mm |
| 12.09.0310.200180 | 200x180mm |
| 12.09.0310.200200 | 200x200mm |
| 12.09.0310.250200 | 250x200mm |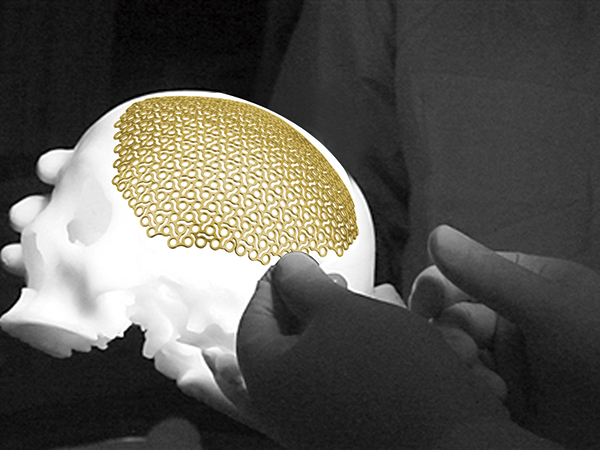 Digital Reconstruction of the Skull
CT thin layer scan the skull before operation, layer thickness should be 2.0m. Transmit the scan data into workstation, make 3D reconstruction. Calculate skull shape, simulate the defect and make model. Then make individual patch by titanium mesh according to the model. Undergo the surgical skull repair after getting patient' s approval.
• 3D titanium mesh possesses moderate hardness, good extensibility, easy to model. Recommend preoperative or intraoperative modeling.
• 3D titanium mesh is more applicable to meet the region where has complex curved surface or big curve. Suitable for the restoration of various part of skull.
• anatomical titanium mesh requests no more bend or cut during operation, can well attach the skull bone window, fix steady, has smooth edge, maintain the integrity. Avoid the damage of strength and stability. Have no tension after operation.However, traditional manual shaping is hard to shape and get satisfying appearance when meet some special parts of complex form or large range of skull defect, such as frontal cornicult, geison, orbit rim and so on. Moreover, if use hard titanium mesh, the operation may fail because the titanium mesh expose at the edge of skull defect.
Innovative design, domestic exclusive
• make personalize titanium mesh according to the patient's CT scans before operation. No need more reconstruction or cut, mesh has smooth edge.
• unique oxidation processof surface hep the ttanium mesh get beter hardness and wer rsistance.
• domestic exclusive enterprise who get the registration certificate for anatomical titanium mesh.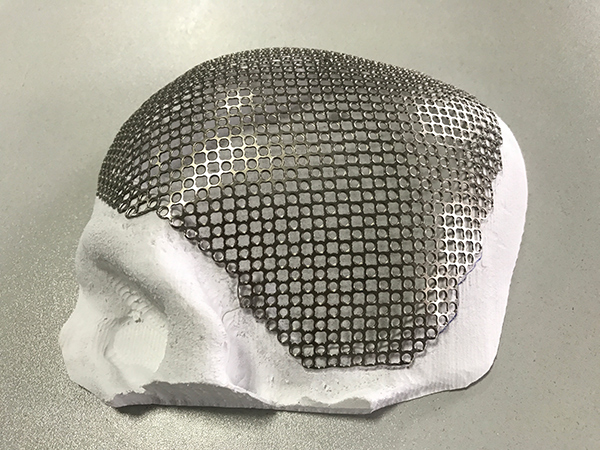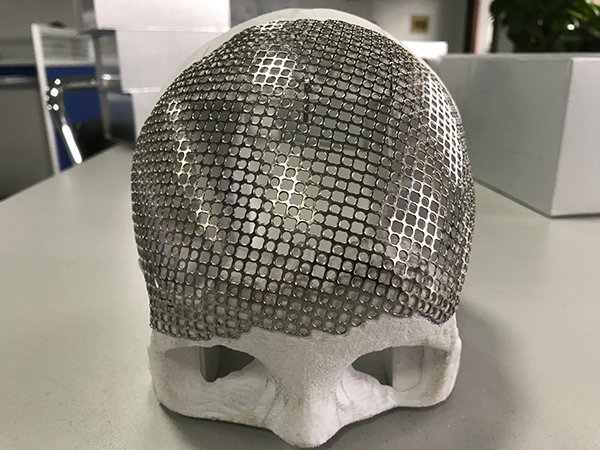 Matching screw:
φ1.5mm self-drilling screw
φ2.0mm self-drilling screw
Matching instrument:
cross head screw driver: SW0.5*2.8*75mm
straight quick coupling handle
cable cutter (mesh scissors)
mesh moulding pliers
---
Previous:
anatomical titanium mesh-2D square hole
---